Rooms at Suldal hotell – for tourists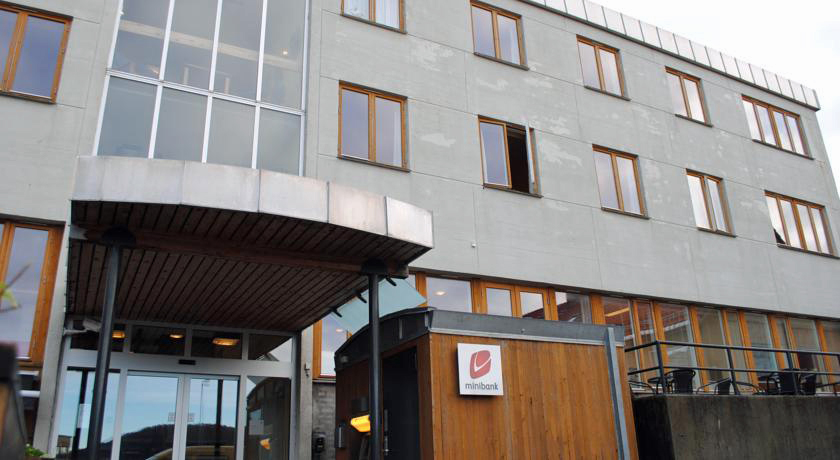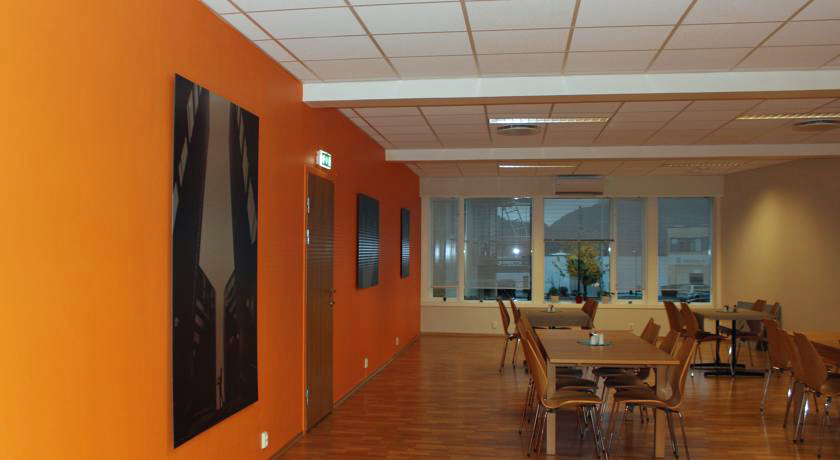 Reasonable and pleasant accommodation, right in the heart of Ryfylke.
In the middle of Sand's center, Suldal Hotel is situated in idyllic surroundings, with views to the Sandsfjord which are just a few meters away. The Suldal hotel is surrounded by shops and sights such as Høs Bru and our national salmon river Suldalslågen. Nature is close by.
Sand in Suldal is a natural stop for those traveling between the Preikestolen and Trolltunga.
Rooms at Suldal hotel
23 rooms spread over two floors: 14 single rooms and 9 double rooms. Check-in time is 3pm, check-out is 12am, or by appointment.
Facilities
• Bathroom
• Wifi
• Fjord view (most rooms)
• Breakfast 24 hours
• Pack your own lunch
• Parking
Read our reviews on Facebook.
Eat and drink
Suldal hotel in Ryfylke is a self-service hotel with full pension. That means we don't serve lunch and dinner at the hotel. However, breakfast is available 24 hours a day in our breakfast room. You will have dinner at Kulp Bistro (not in the same building).
Parking
There is good parking space around the hotel. Contact us upon arrival and we will inform inform you where best to park.
Read our reviews at Google Business.
Work out
Suldal Hotell has an agreement with the gym STAS Ryfylke. Please let us know if this is o finterest for you.
What can Sand and Suldal offer?
Sand is the municipal center in Suldal and what we like to call «the pearl of Ryfylke». Suldal is known for the beautiful scenery with a wealth of activities and sights. Suldal municipality is an elongated municipality with high mountains and deep fjords.
Things to see and experience at Sand:
• Suldal Bad – swimming
• Høse Bridge and Suldalslågen
• The Culture House in Suldal
• Ryfylkemuseet with the exhibition Kvitebjørnen (for children)
• National tourist road Ryfylke
• Tourist Information
• hiking trails
• fishing
• grocery stores
• Sporting Goods
• clothes and shoes
• cafe, restaurant and bistro
• pharmacie
• gas station
• church
• port
Things to see and experience in Suldal Municipality:
• Stranddalen tourist cabin and other tourist cabins
• Suldalsporten
• Ryfylkemuseet with: Jelsa, Litunet, Håland, Kolbeinstveit and Røynevarden
• A rich network of hiking trails
• Ski slopes at Gullingen